Muse It Up Publishing amazes me. Prior to coming to MUI my daughter and I had the opportunity to observe
how
other publishing houses operate.
Here at Muse, the one thing
Lea Schizas is adamant about is
TRANSPARENCY. Every move she made she discussed with us, the authors, seeking our opnions, She kept US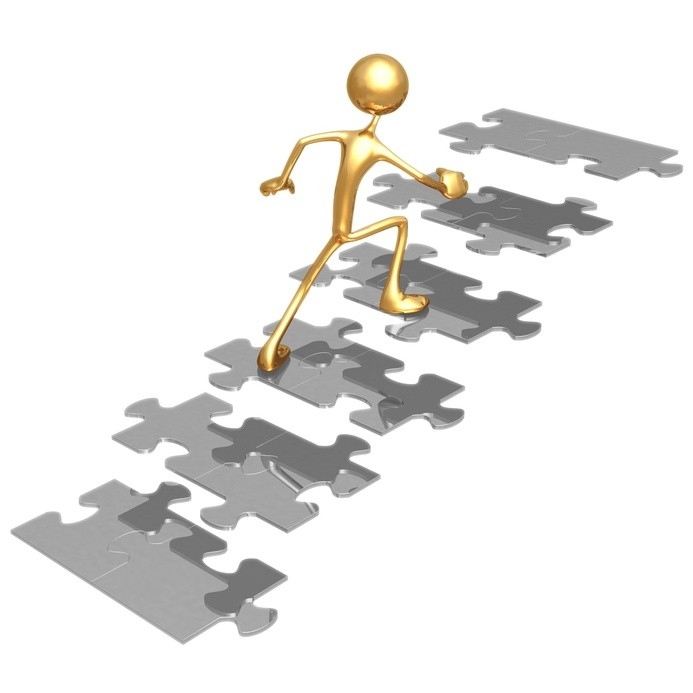 up-to-date on major decisions concerning us in our Muse's climb to success...such as why one vendor is better than the other...or why one approah to promoting has more potential to get our names out and our books sold.
Here at Muse, the
AUTHORS come first...and fortunately, most of the members of her other teams,
Editors,
Cover Artist's and
webmistress are authors as well...letting them know the issues we authors have and how to help guide us through them.
I'd never used TRACK CHANGER before...and in my naiveté, I fried my Editor's Track Changer.
MARVELous Lea swooped in and made it right.
I've been here and I have
books out, with my daughter Kat Holmes having
so far. Not bad for two years, and such a thrill. Two years, yet we are as happy to be there as we were when we received our first contracts.
Are there growing pains...? Of course there are. Today we have over
authors...and the quality of our books is still top notch...that's an amazing feat for a company that's grown so quickly.
Today I am going to present the books Muse released in
and
2011. More excellence...and more really great reads. When I am finished listing the titles and showing you their fantabulous covers, I will, once again talk about the ones I've read.
Here we go:
1.) A WEDDING TO DIE FOR (Book Two in the Alvarez Family Mysteries) By Heather Haven
2) DOUBLE THE TROUBLE by Roseanne Dowell
3.) SUBSPECIES (Book One in the Subspecies Series) by Mike Arsuaga
4.) PRINCESS FOR HIRE by Jamie Grey
5.) MAGIC IS FASTER THAN LIGHT by James Hartley
6.) PERFECT TEN by Karina L. Fabian
7.) ASHES by Arlene Webb
8.) TWILIGHT COMES by...okay..L.J. Holmes...me.
9.) DARK WIZARD by John Rosenman
10.) THE FORGET-ME-NOTS by Ginger Simpson
11.) THE FACE IN THE GLASS by Elizabeth Coldwell
12.) BETWIXT AND BETWEEN by Grace De Luca
13.) IN FROM THE COLD...okay AGAIN...by L.J. Holmes...me.
14.) COLD, COLD HEART by Viviane Brentanos
15.) GUILTY KISSES by Killarney Shefflield
16.) A SECOND CHANCE by Roseanne Dowell
17.) HOG WILD by Christine London (Sequel to Shadows Steal the Light)
18.) CITADEL OF WOMEN by Lisabet Sarai
19.) TRENCARROW SECRET by Anita Davison
new titles in two months...My God...Muse is
Time for Lin's truth...what have I read, what's on my Kindle to read and what I know because...yep...I'm on the inside..and I know puh-lenty secrets...Did I tell you I adore being at Muse...
Book One...A Wedding to Die For...I am reading it right now actually, I read book one...dontcha just LOVE Tugger, the important cat growing before our eyes on the cover? After reading Book One...Murder Is A Family Business I HAD to grab the sequel for my Kindle and I am
able to find the time to read it. Time is my worst enemy. So much to do, so many books to read...so many blogs to write...and so many friends to stay connected with on Face Book...I need to
clone me...Now THERE'S a scary thought...Just right for
Halloween Month!
Back to
Heather's Haven's masterfully crafted, humorous series. I will follow this writer wherever her creative voice leads me and you can't get better than that!.
Have not read DOUBLE THE TROUBLE, but have read many of this very prolific author's other books.
Roseanne Dowell has almost as many books with Muse as I do...and I think one or two more than Kat...but don't quote me on that. I haven't chacked that theory out...yet.If I read everything Roseanne Dowell releases I'd never be able to read anybody else's work...but she's good...OH MY GOD good!
I have SUBSPECIES by
Mike Arsuaga and several of the sequels to this series on my Kindle just waiting, patiently, for me to find some forgotten time...You know how you'll bring out your winter coat, thrust your hand into the pockets and pull out a long forgetten tenner? I need to find a pocket where I've stuffed some time.
Haven't read PRINCESS FOR HIRE by
Jamie Grey yet, or MAGIC IS FASTER THAN LIGHT by
James Hartley either, but just like Subspecies, they're waiting for me. I HAVE read several James Hartley books and I WILL read this and his many books that follow. Like Roseanne Dowell, if I read everything he writes I'd never have time to play chase with my kitty
Spatz, and she would get really ticked at me if I stopped playing Chase the Kitty with her.
Haven't read PERFECT TEN by
Karina L. Fabian, but I've talked to people who have and they HIGHLY recommend this book. Since these are people I trust, I HIGHLY recommend this book.
(...who can fill me in.)
ASHES by
Arlene Webb...I LOVE this cover. It's such an amazing cover, so of course it's on my Kindle. It's a BIG book so I am holding it in the wings for when I have a LOT of
I'm one of these readers who does not like being distracted once I start a book..so I need about 24 solid hours free of any other chores...and then I will have my nose buried on my Kindle while my eyes happily
TWILIGHT COMES is one of my own books.
Kinda cute ain't I? Okay several odd years ago...but I'm still this cute in my memories.
This was a difficult book to write and even harder to promote. I'm not going to give away what the story is about...except to tell you it's dark...and those who've read it tell me it's haunting.
Have not read DARK WIZARD by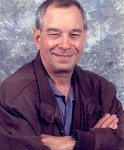 John Rosenman, but I have it.There are several authors who write almost as often as Kat and me. Roseanne Dowell, James Hartley, Ginger Simpson, John Rosenman, and Frank Scully, just to name a few. My fanny
would end up widening and molding permently to my chair if I read everything these prolific authors put out as they put them out, but I have a standing promise with myself to read them...soon.
And that makes a great segue for the next book THE FORGET-ME-NOTS by
Ginger Simpson. Ginger. you know how many of your books I've read and reviewed I PROMISE I WILL read this one too.You gotta hate someone who writes so danged many books you know you're gonna love but can't find enough time to get on the ball!
THE FACE IN THE LOOKING GLASS by
Elizabeth Coldwell is another I have not read...but I LOVE the cover and that is what lures me into reading books..so I WILL read this...before very long.
BETWIXT AND BETWEEN by
Grace De Luca is one of the first YA books I read...and I can tell you, it's a story that every adult should read too. I'm a retired teacher and all I can say is EXCEPTIONAL.
IN FROM THE COLD is another "ME" written book.
What can I say...when you get the itch to write you'd BETTER scratch it!
This book is somewhat autobiographical..and even though the cover, my second
Jimmy Thomas cove,r is a bit ridiculous...the story takes place in the mountains in October, but he and his female model are dressed for the beach, this was a fun book AND a difficult book to write. I DID love introducing Timp, fashioned after
Spatz as the heroine's best friend into this tale.
I am SO
IN LOVE with the cover for
Viviane Brentano's COLD, COLD HEART! How could I not be? It is such a powerfully stark cover. This will not be the first VIV book I will have read. I've even read some of her books with another publisher...and let me say....BRILLIANT! Yeppers...this one IS on my Kindle.
GUILTY KISSES by
Killarney Sheffield...masterful...you are gonna LOVE this book. The cat drew me...Killarney's storytelling magic held me.
A SECOND CHANCE by
Roseanne Dowell...read it, loved it, recommend it.
HOG WILD by
Christine London...this is a sequel to SHADOWS STEAL THE LIGHT. Both are powerful books, but then everything I have read of Christine London's here at Muse and elsewhere have blown me away. I absolutely LOVE, LOVE, LOVE this author! Keep 'em coming Christine.
The next book took me on an AMAZING journey. I do not know how to adequately describe the power radiating from CITADEL OF WOMEN by
Lisabet Sarai, and in that limitation I am failing her and you the readers of words I just cannot find. I'm dyslexic so I suppose I COULD create my own words, but doubt you, the reader would knwo what I was trying to say, sicne I don't know any words...even ones I can effectively scramble to express how good this book is. All I can do is say READ IT, PLEASE...you won't regret it.
Finally, for this posting, we have TRENCARROW SECRET by
Anita Davison. I am haunted by the exquisite beauty of this cover...so it is on my Kindle. Others have told me its an exquisite read, so I will parody their words...IT'S AN EXQUISITE READ.
That's a lot of books to talk about. So far Muse has hit the ground running and is picking up speed...passing some of the long standing publishers,
grabbing awards and making news...and there's a lot more stuff to come NO publisher before ever attempted...But this is
Muse It Up Publishing...and we're encouraged to
THINK OUTSIDE THE BOX...and Lea shows us the way.
Happy Birthday to ALL of us Musers...we're setting the world on fire.
Come back for
July and
August 2011 next...and keep coming back.
September is coming...and
OCTOBER 2011 the
FIRST YEAR CELEBRATION OF MIU-THE POWER OF TRUTH...and what truth I have to share.
But even then we won't be done. Year TWO is still heading our way...Phew...will I have any of that TIME left to get it all in?
You'll have to keep checking back and see,