October 2012...and WE made it!
Muse It Up Publishing BURST upon the Publishing World
Two Years ago on October 1, 2010 because everyone at Muse worked our
buzzing little tales off to bring our debut forward from December 1st. By everyone I mean our publisher
Lea Schizas, her partner
Litsa Kamaetors, the coterie of
editors, THREE gifted
Cover Artists, and our gifted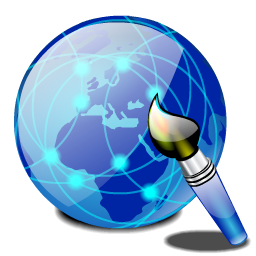 Web Designer.
We were about to arrive and were we
READY!
So...
with our first month, October, 2010 and the direct buy links to each book...just in case you missed them the first time around.
OCTOBER 2010 We brought forth
amazing titles, and many have gone on to win
awards and accolades attesting to the hard work all of the Muse It Up Family put into bringing
the World out There, OUR world here at Muse It Up Publishing, Inc.
The following books are in no particular order.
1.) The Killer Valentine Ball by C.A. Verstraete.
2.) Fallon O'Reilly and the Ice Queen's Lair by Debra K. Dunlap
3.) The Ghost of Grover's Ridge, by James Hartley
4.) The Harvest Moon by Krista D. Ball
5.) Grounds For Murder by John Russo
6.) The Halloween Dino Trip by Lee Hovris Schizas.
What a powerful first month.
Truth time...
I must admit I have not read ALL of the books Muse releases...Until I
win a lottery..and since I don't play the lottery, that's probably not going to happen any time soon...but until I do, I have to carefully decide how may of these great offerings to invest in.
So which have I either read or have waiting for me in my
Kindle...and why did I choose them?
Like everyone else, my first clue a book is coming out is its cover...and hey...look at these six covers!
Cover One...is
scary and tells me this book is going to have me diving beneath my covers and praying the scary noises just beyond my vision of darkness are not parts of this book coming to life.
Did I read THE KILLER VALENTINE BALL? Life is scary enough without me trying to entertain myself with terror...however I also don't go to see the movies popping up with nerve shaking regularity around Halloween either. If I'm going to have a
heart attack I'd rather it not be because I am scared out of my bejeeburs.
STILL, Muse knows it has an audience for scary tales...
(Meet Bonella, our publisher's October Icon who comes along to remind all of us October can be a really scary month.) The story AND the cover for this book guarantee a delightfully bone chilling ride for that person.
Cover Two...this is AMERICA'S answer to Harry Potter. I have to admit I
LOVE this cover...and the book is waiting for me in my Kindle. (If I read all the books I've snatched and are waiting for me in my Kindle I'd have to mainline my Kindle 24/7) I'd only make one suggestion, the author's name should have been in a color that doesn't blend into the background, but other than that, the cover is a perfect introduction to Debra K. Dunlap's
mystical world.
Cover Three...I am a HUGE James Hartley fan, and I admit I read this book, loved it and have it safely tucked in the memory of my Kindle for future re-reads. The cover, especially the
wand angling guy, is a perfect introduction to a world where James Hartley delivers HIS magic with a resounding snap!
Cover Four...This was the very first Muse It Up Publishing Book I read and I was not in the least disappointed. I am a great
aficionado of anything that whispers
Native American. This cover doesn't just whisper it...it bellows it along with the hint of an ominous orangey moon. Love, Love, Love this tale.
Cover Five...I'm going to let you in on a secret...well a secret to you...not to my daughter, author Kat Holmes...because she lives with me she knows I am a fan of
mysteries, and no body does them with the panache of John Russo. His cover...gotta love steam rising from a cup of coffee atop a mountain of coffee beans morphing into a poisonous skull. Talk about a delicious teaser. Not all teasers deliver, though, but boy does this one!
Cover Six...I have read this book many times. I have reread it to my young relations, and recommended it to teachers I know from before my retirement as a teacher. The cover is nothing short of
brilliant. It shows the
prehistoric world this books wings us to on the night of a Halloween party unlike any
Halloween party I've ever been to. The storyline is brilliant and the cover brings the author's brilliance to enticingly accurate life.
And there you have the
DEBUT MONTH...it came two months ahead of schedule so Forever More we can celebrate October 2012 as Muse's Two Year Birthday.
Check back for the next MIU PUBLISHING: THE POWER OF TRUTH-NOVEMBER 2010 as Muse It Up Publishing continues to celebrate October and Two Years of award winning tales.